Today, Dec. 3, marks #GivingTuesday. For those who don't know, it's a day that follows three special days developed for holiday shoppers:  Black Friday, Small Business Saturday, and Cyber Monday. How that we've done all our shopping, #GivingTuesday reminds us of the less fortunate and provides us with the opportunity to include them on our holiday gift lists.
But giving is something that that can take place ANY time of year. GLE employees know that full well and demonstrate their generosity with volunteer time and donations the whole year round.
At this giving time of year, we're proud to recognize our many employees who make a habit of bringing our "looking out for you" concept to life by generously giving their time as well as donating to charitable causes they find worthy. See some of all they've done this year:
Habitat for Humanity:  Helped to finish a house being built near Gaylord.
Wear Pink to Fight Cancer Day:  Paid to wear pink with jeans, with donations going to local organizations raising funds for cancer research.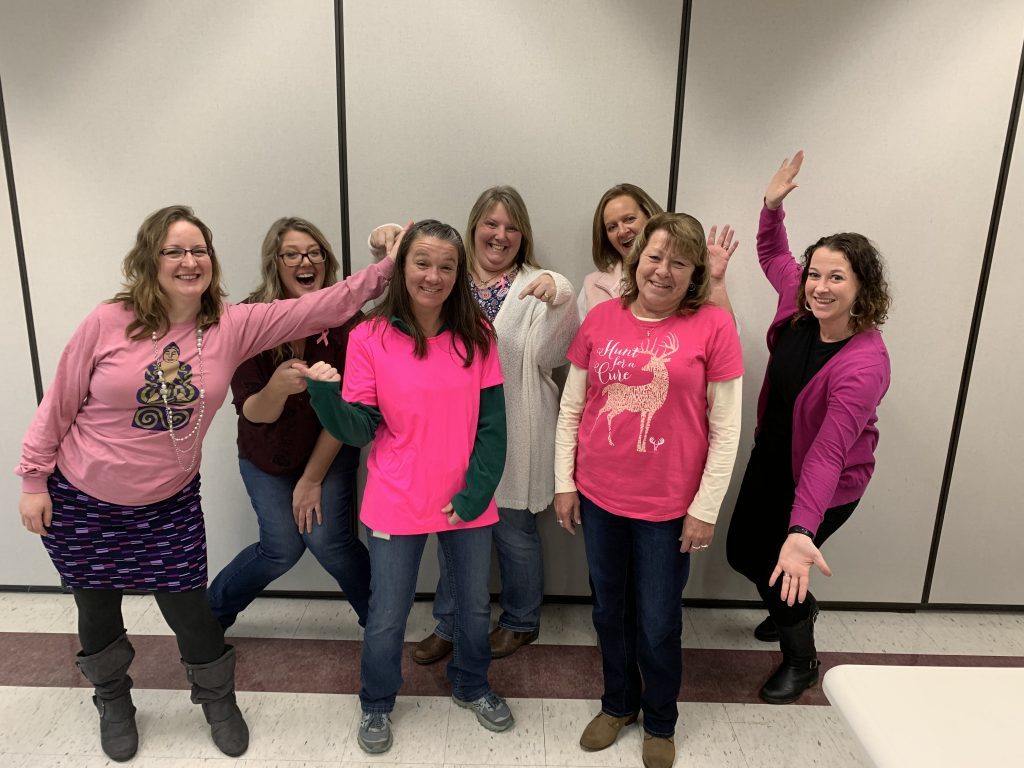 Ronald McDonald House:  Joined with other Michigan electric cooperatives to provide necessities and gift cards for those who stay at the Grand Rapids Ronald McDonald House while their loved ones undergo treatments and hospital stays.
United Way:  In this year's annual fund drive, GLE employees and directors pledged $9,478 to 11 different United Way agencies and organizations.
Holiday luncheons:  Each year, employees (as well as local businesses) contribute items to a silent auction held at two holiday luncheons, with proceeds split between nine charitable organizations selected by employees at each GLE location.  At the 2018 luncheons, donations amounted to $7,860. Since donations through holiday luncheons began, employees have contributed a total of nearly $70,000.
In addition, many individual employees support local charitable organizations and causes through such activities as volunteering at an animal shelter, coaching school sports, participating in church and community events, filling voluntary roles with local government and economic entities, volunteering time at a senior center–the complete list would be too long for this feature.
In the spirit of #GivingTuesday, we express our pride in the many GLE employees who take "looking out for you" beyond the workplace and make it a way of living. The communities we serve are so much the better for their selfless contributions.
May the warmth of charitable giving be on everyone's list as part of our holidays this year.